Auto Butler Program
ABOUT THE AUTO BUTLER PROGRAM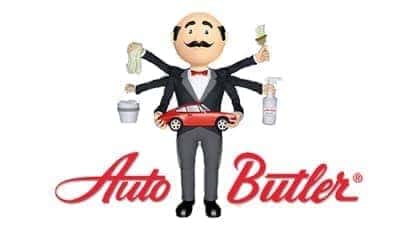 As a new car owner, we know that you will want to maintain a great looking vehicle and one that will retain its resale value. Auto Butler knows that environmental hazards can decrease the appearance and value of your new investment. Outdoor exposures are everywhere; hazards like pollution, ultraviolet rays, bird droppings, acid rain, and tree sap are constantly attacking your vehicle's paint and can jeopardize its appearance and resale value. Fortunately, Auto Butler offers protection options for your vehicle that will help it retain its 'new car' look.
Auto Butler uses the only automated car polisher endorsed by most major car manufacturers to perform a two-step paint protection process. The Auto Butler polishing machine has 20,000 soft, cloth-like fingers working these products into the vehicle and not just where it can be seen. It does the hood, roof, lower panels, the complete job. The Auto Butler machine polishes with uniform quality and consistency every time with no streaks, swirls or burns.
You should also be aware that a vehicle that has been protected with paint protector is easier to clean and maintain.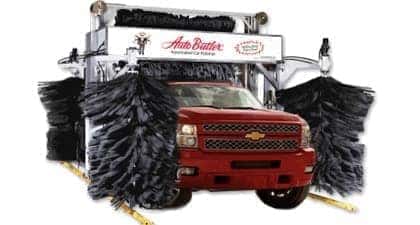 The Environmental Protection Agency concluded that acid rain etches dull looking spots into the paint finish of your vehicle. Newsweek stated that acid rain is now a national problem. In fact, the Washington Post claimed that acid rain causes $7 billion in damage annually.
Much like a good sunscreen protects your skin, paint protection shields a vehicle's valuable paint surface from dangerous ultraviolet rays. Equally important, paint protection creates a protective barrier that shields the paint from environmental hazards including tree sap, bird droppings, road grime, and industrial contaminants. Appearance-wise, paint protection brings out and maintains the depth and luster within every professional paint job. To protect your paint and appearance we professionally complete two important steps. First, to be treated, the surface must be prepared for the paint by removing any dirt, or industrial contaminants. This is accomplished with a high-grade cleaner/polish. Next, paint protection is applied to protect the original paint against degradation caused by environmental hazards and UV radiation.