Sell Us Your Car!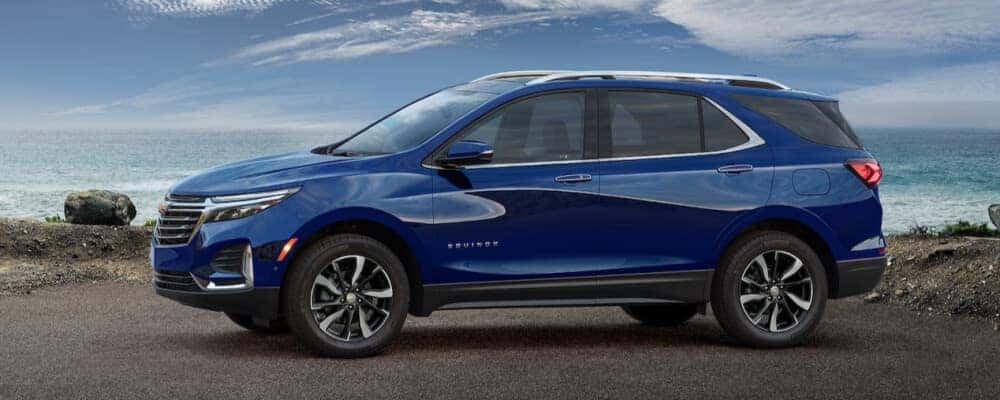 ---
If you believe that you're ready to sell your old vehicle and move on to whatever comes next, you can rely on the team at Cargill Chevrolet Company, Inc. to offer a simple, streamlined trade-in experience. Not sure of how to sell your vehicle? Wondering when to value your trade-in? When the time comes, why should you choose our dealership? We want you to move forward with confidence, so we've laid out everything you need to know about the trade-in process.
Why Should You Sell Your Car to Cargill Chevrolet Company, Inc.?
Here at Cargill Chevrolet Company, Inc., you can estimate your used vehicle's value in seconds—and this certainly isn't the only reason to take the next steps with our team. Here's what every potential seller should keep in mind:
We'll pick up the vehicle from your home

. Unlike other dealerships, we don't require you to visit our location in Putnam. We'll come to you, and inspect the model right on your driveway.

We always offer a fair price

. We'll go above and beyond to ensure that you receive every penny that your vehicle is worth. We make it easy to get an estimate, and our offers are always based on current local market values.

Trade-in and trade up, or sell your old car for cash

. At many dealerships, trade-in offers are contingent upon your purchase of another vehicle in their inventory. Not so at Cargill Chevrolet Company, Inc.. If you'd prefer to take cash for your vehicle, we'd be happy to oblige you.

We'll buy any make, model, or year

. Especially in today's market, we're working hard to acquire any and all used vehicles that will meet the needs of Worcester and Norwich buyers. We'd love to take a look at your vehicle—even if it isn't a Chevy, and even if it's seen better days!

Selling your car here could take less than an hour

. If you choose to sell a used car on your own, you may have to wait weeks or months to find a buyer. If you bring your car to Cargill Chevrolet Company, Inc., you could be back on the road in an hour or less.
How to Sell Your Car 
Selling your car to Cargill Chevrolet Company, Inc. is a simple, three-step process:
Estimate your vehicle's value

using our online used car valuation tool. Save any estimate that you receive, and don't be afraid to seek out multiple offers.

Once you've secured your offer from Cargill Chevrolet Company, Inc.,

we'll contact you to make an appointment.

As you've already seen, we'll come to you! There's no need to visit the dealership.
We can help you apply for financing and get approved for your lease or loan from the comfort of your home in Putnam or Hartford.
When is the Best Time to Sell Your Car?
Selling or trading in your car is a big decision, and you'll need to consider every angle in order to be sure that you're moving at the right time. Multiple factors, including manufacturing troubles that have resulted from the COVID-19 pandemic, as well as the accompanying chip or semiconductor shortage, have contributed to a state of affairs in which used cars are selling for sky-high prices—but there's no telling how long these prices will stay up.
Naturally, you want to get the best possible price for your trade-in vehicle, but is right now really the best time to sell? Ask yourself these questions:
Have you ever felt unsafe behind the wheel?

If so, you should sell your car at the earliest opportunity.

How much will your vehicle cost to maintain over the next year?

Ask a mechanic if you're unsure! Then, you just have to decide if that money would be better spent on a down payment.

Is your vehicle in good shape?

Holding onto it for a little longer could give you more time to save up for your next new car. However, you might miss out on the opportunities afforded by the current market.
Take the Next Steps with Confidence
Even if you've always purchased or financed your vehicles in the past, you should be aware that leasing can help you secure a lower monthly payment and eliminate the stress that can sometimes accompany the trade-in process. When you lease, you'll just have to take care of the car while it's in your possession, then return it to our dealership when the contract is up.
On the other hand, financing or purchasing your next vehicle is the right choice if you don't want to be weighed down by a mileage limit, or held back by limits on how much you can customize your vehicle. Financing is also the right choice if you plan on holding onto the vehicle for as long as possible—as you've already seen, this could save you money in the long run.
Sell Your Car in Putnam, CT Today!
If you'd like to learn more about the trade-in process or make an appointment today, all you need to do is let us know! We're here to ensure that you get everything you desire when you sell us your car.